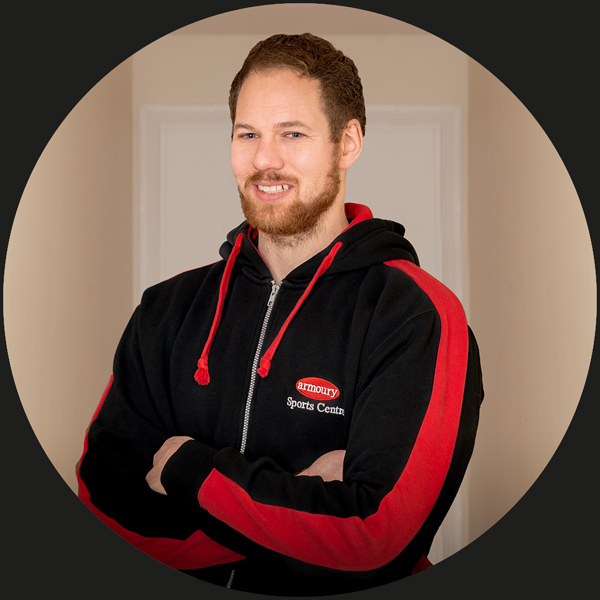 Is a personal trainer and also the owner of Great Escape & Fitness in Welshpool.
With over 8 years of experience with 1 to 1 clients, group training and classes he can offer training for all ages and abilities.
For more information or to inquire about personal training with Chris, please visit greatescapeandfitness.co.uk
Aaron has been working at the Armoury for over a year, he is a newly qualified PT and looking to build experience working in the fitness industry.
Aaron is happy to help with any questions you may have.
Jordan is one of the newest staff members, having recently taken over from Matt.
He is currently on a personal training course and is hoping to become a PT within 18 months.